Environmentalists are complaining that the latest edition of Sri Lanka's red list of native plants needs to be taken seriously by the authorities and general public.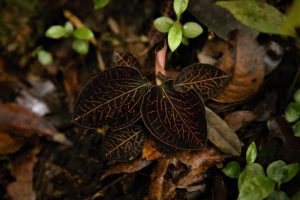 According to the recently published red list nearly half of the assessed species are threatened with extinction. The number of species have significantly increased since the previous edition from 2012.
However five plants that were thought to be extinct have been rediscovered and the number of plants that have not been seen for over a hundred years have been sited.
The list of plants not seen for a century has gone down from 120 t0 170. How ever there is much to be explored before these plants that have not seen vanish for ever.
Discoveries:
Himesh Dilruwan Jayasinghe found a Rinorea decora plant, not seen since 1888, and categorized as extinct.
Jayasinghe also identified a C. zeylanica tree in the Daraluwa area of western Sri Lanka in 2019, sitting along the designated path of a planned expressway. Jayasinghe found the third "extinct" plant, Rinorea bengalensis growing near a stream in Ratnapura district in southwest Sri Lanka.
Their presence helps make important rediscoveries," said, a field botanist at the National Herbarium Department of the National Botanical Gardens.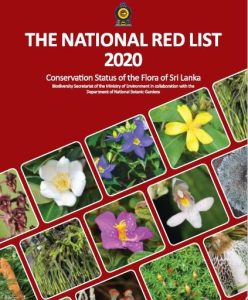 Botanist Bhathiya Gopallawa points out how field surveys helped to rediscover Shorea ovalifolia,( pini beraliya) last seen in 1911 and considered 'extinct in the wild,'.
There is much enthusiasm among young botanists, and they need to be encouraged to exploit social media said.
Environmentalists point out that it is the responsibility of the National Bio-Diversity Secretariat to update the extinction.
Social media analyst Hasitha Subasinghe.
(Photo courtesy : Bhathiya Gopallawa )