India is concerned about the developments in Sri Lanka ad its understandable because as the neighbouring superpower it would like a system that it could deal with ease. The Sri Lanka Podujana Peramuna (SLPP) candidate may be preferred by India as it has a parliamentary majority.
India's biggest fear may be a leadership that would be guided by the protesters. India's plan to acquire Sri Lanka's strategically located assets may be challenged by the protesters.
Struggle:
Frontline Socialist Party (FSP) which is a key proponent of the struggle (Aragalaya) said the next government should be formed only to realize what the July 9 public uprising campaigned for and the adoption of a new constitution along with electoral reforms with approval of people by referendum had to be prioritized.
Indians also may fear that throwing out a democratically may give a bad example to the region.
Election:
Sri Lankan Party leaders have decided to elect a new President on July 20 through a vote in Parliament, Speaker Mahinda Yapa Abeywardhane said.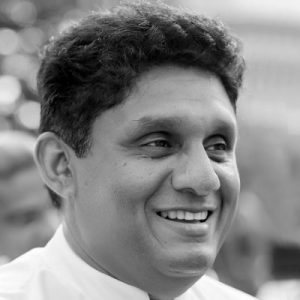 Sajith Premadasa:
The Parliament group of the Samagi Jana Balawegaya (SJB) today (11) has unanimously concluded that Leader of the Opposition Sajith Premadasa must be nominated as the successor President.
The proposal was brought by Party Secretary-General MP Ranjith Madduma Bandara and seconded by Party Chairman Field Marshal Sarath Fonseka.
Gota on Land:
President Rajapaksa who was aboard a naval vessel within the territorial waters of Sri Lanka following the July 9 protest, returned back to land today and met the triforce commanders and Chief of Defense staff in the morning, reported the Daily mirror.