The recent achievement of Sri Lanka receiving the certification of Geographical Indication (GI) for Ceylon cinnamon from the European Union is a step forward in capturing the global market.
Sri Lanka has earned USD 230 million through Cinnamon exports in the year 2021, and Minister Bandula Gunawardana said with the new certification the country could reach USD 1 billion mark in the near future.
The GI registration identifies the product with a particular geographical area that provides high-quality products. It is a reflection that a product starts in a geographical area and supplies high-quality goods to the market.
Hurdles to be cleared
However, agronomists point out that many hurdles must be cleared before achieving such ambitious targets, Shortage of Cinnamon peelers is a problem faced by growers in the Southern province.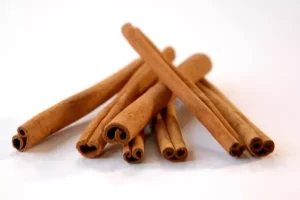 The competition from low-quality Cassia cinnamon coming from Vietnam and Indonesia is another obstacle. fluctuations of the market price are also an issue.
A study carried out by the Hector Kobakaduwa Research and training Institute recommends" initiating awareness programmes for producers and collectors regarding maintaining quality, investing more in mechanization and modernization of the Cinnamon industry and conducting training programmes for Cinnamon peelers to motivate the younger generation' need to be carried out.