Sri Lanka's tea exporters are worried as many shipping lines have pulled out due to the ongoing Russian offensive in Ukraine. Russia is one of the main markets for Sri Lankan tea with more than $ 160 worth of annual exports.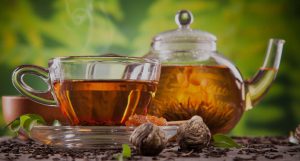 Annual tea exports to Ukraine is around $ 24 million. As a result of sanctions imposed by the West the world's three largest container lines have pulled out.
Swiss-headquartered MSC and many others have issued customer advisory notes that a temporary stoppage is in place from the first of March.