The country's first charter flight from Uzbekistan has arrived in Sri Lanka. There will be a weekly flight operating every Wednesday until the end of March 2022.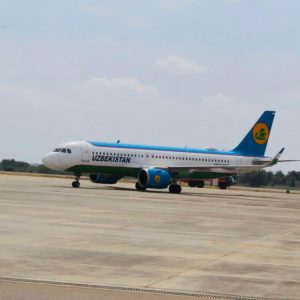 The charter airline operation will bring approximately 1,200 Uzbekistan guests to Sri Lanka. All charter flights of Uzbekistan Airways will land at the Mattala Rajapaksa International Airport (MRIA).
A special welcome was arranged at the Mattala airport, as this is the first international flight from this source market. Further, necessary arrangements were made to welcome all Uzbekistani visitors, in accordance with the Ministry of Health's and the Tourism Authority's health and safety guidelines and rules.
The tour operator of Aitken Spence Travels said that a marketing campaign is underway in Tashkent, Uzbekistan.