Verité Research, an independent think-tank based in Colombo, has come up with an interesting analysis as to why the state-owned Ceylon Petroleum Corporation (CPC) has made a staggering loss of LKR 335.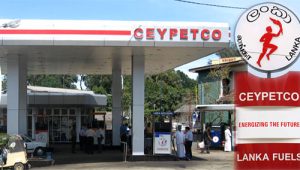 This is the largest accumulated loss for a state-run business. The CPC has been forced to sell fuel at prices higher than the cost of purchasing, processing, and taxes which may be a practice difficult to sustain in the long run.
However, by contrast, Lanka IOC – which is in the same business has repeatedly made profits for over a decade.
Accumulated losses
According to Verite researchers, this is mainly because the CPC has large accumulated losses, but IOC that charges similar fuel prices have accumulated profits. However, the state run CPC has shown operational profits until 2013.
The CPC losses are often justified by its role in for providing fuel and other services at concessionary prices. However according to Verite researchers:
"It is evident that financial losses do not arise from concessionary pricing to consumers…….
The study points out that CPC's weak treasury and financial management are at the core of the problem.
The CPC losses are mainly due to financial costs and exchange rate losses that have not been taken care of by financial management.